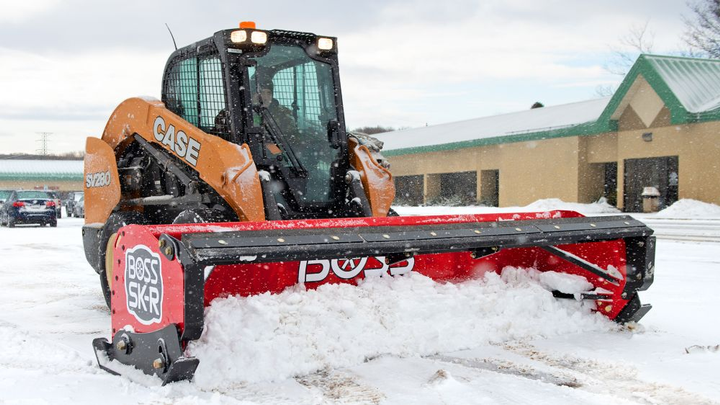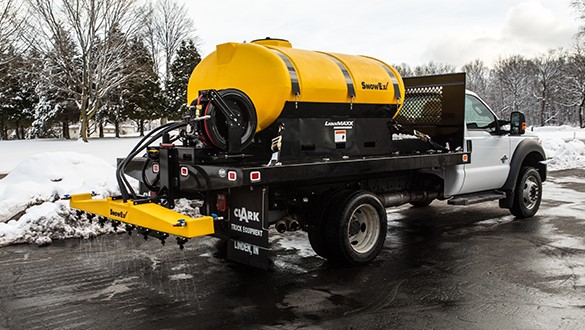 Snow & Ice Management
Tailored to Your Needs and Budget
For businesses, any delay in clearing parking lots and sidewalks can mean lost business or potential accidents. Those living in housing subdivisions depend on the streets being cleared in order to get to school and work safely. We appreciate that for our clients, their lifestyle, their business, and even their livelihood depends on us doing our job effectively and quickly.
At Landscape Solutions, we have staff dedicated to tracking weather and storm conditions. We follow the trusted and proven forecast of BamChase.net so that we can always be ahead of the conditions. By carefully tracking the temperature and precipitation conditions, we can effectively pre-treat pavement to prevent ice buildup and staff our people at the most needed time to clear snow. Old Man Winter will not find us sleeping.
We consider the unique needs of our clients and develop a custom plan — tailored to the client's needs and budget. Our plan begins by surveying the property to identify areas that may require special or priority treatment. When dangerous weather is predicted, our team monitors meteorological conditions around the clock to determine the timing and methods we will use to combat the elements. By applying chemicals at the ideal time, we conserve resources and maximize their efficiency and effectiveness. This greatly improves our ability to help keep costs down for our clients.

Green Distinctions
Combatting Snow & Ice Without Harming The Environment
Alternatively-Fueled Vehicles
Our fleet of snow removal vehicles consists of propane powered vehicles, significantly reducing harmful emissions. Vehicle exhaust is just as harmful in the winter months as in the hazy days of summer — perhaps even more.
Safer-for-the-Environment Ice Melt Products
The traditional weapon used to combat ice, (rock salt, or sodium chloride) is cheap and effective in the short-term, but the harm comes after the ice and snow are gone. Sodium chloride is devastating to vegetation and dangerous for pets. Residual product gets washed into waterways where the increased salinity can be harmful to fish and contaminate the supply of drinking water.
At Landscape Solutions, our commitment to protecting our environment compels us to take a different approach. We didn't stop with an alternatively-fueled fleet of snow removal trucks to reduce harmful emissions, we also use products to combat ice that have been developed to be effective, but gentler to the environment than traditional ice-removal methods. The key is in striking a balance between effectiveness and the environmental impact of a product.
The Ice Melt Products We Proudly Use — Ice Cutter® & Pure Melt®
The products we use are not only effective means of ice control, but offer the additional benefit of being less harmful to the environment — including people, pets, and vegetation. When used as directed, these products:
Provide no-slip protection on steps, sidewalks, and driveways
Feature long-lasting melting action for added protection and economy
Have a highly visible color indicator
Are safe for pets and service animals
Will not kill vegetation
Will not damage concrete
Please note: These safer-for-the-environment products are used as supply permits and as conditions warrant their safe and effective use.
Join our team!
Are you ready to join one of the leading commercial landscape management companies in Central Indiana?