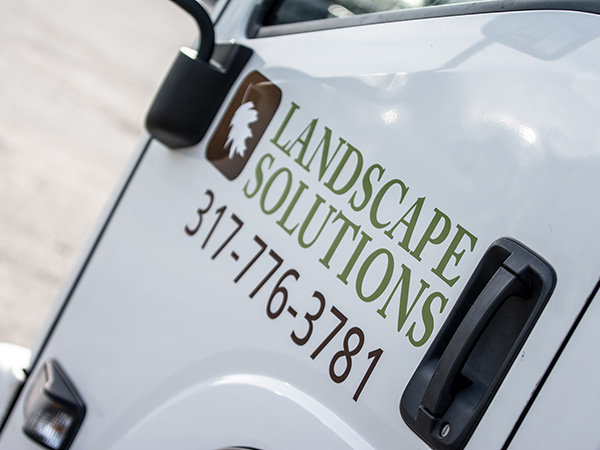 Customer Focused, Relationship Driven, Environmentally Aware
Landscape Solutions is a full service landscape management provider in central Indiana. We specialize in corporate, commercial and industrial facilities as well as homeowner associations, retail properties, and multi-family dwellings. Our longstanding reputation is built on providing reliable, professional, and customized service to our clients.
Our Vision
Our vision is to be renowned for building long-term customer relationships through the highest level of customer service, and industry-leading production quality.
Our Mission
Landscape Solutions is dedicated to providing the highest-quality landscape maintenance, landscape enhancement, and snow removal services to our clients, through proven, scientific horticultural practices, high efficiency, an unparalleled dedication to customer service, and cutting-edge sustainable, green practices.
Our Values
We promote honesty and integrity in all we do.
We strive to make both our clients, and our employees, feel valued.
We encourage innovation and creative thinking.
We seek out ways to be more environmentally friendly in all aspects of our business.
We hold ourselves and our teammates accountable to upholding these values.
We proudly associate with these organizations!
Join our team!
Are you ready to join one of the leading commercial landscape management companies in Central Indiana?